Product Manager @ Contrast
Hi Contrast Team!
I've gone ahead and created this website as a candidate profile for your convenience. I first heard of Contrast from Surag via Facebook's HireClub group. Last week, I spoke with Raphael about the Product Manager role, the potential analytics product and other opportunities. I look forward to meeting you and learning more about Contrast!
To start, here's a general overview of my background:
I'm still learning about the security space. Here's a recent article by the Economist that lays the landscape of computer security: link
"Ask 50 people what a product manager is and you'll get 50 different answers."
The first sentence of Contrast's PM job description's seized my attention. Indeed, a product manager's job changes per company, industry, and even throughout a day. I have experiences as a researcher, analyst, product manager and consultant. Regardless of job title, I've strived to fuel my work with passion and transparency. I believe strong products are results of a cohesive, dynamic team and communication across internal and external stakeholders. Here are some examples from my experience that highlight this philosophy: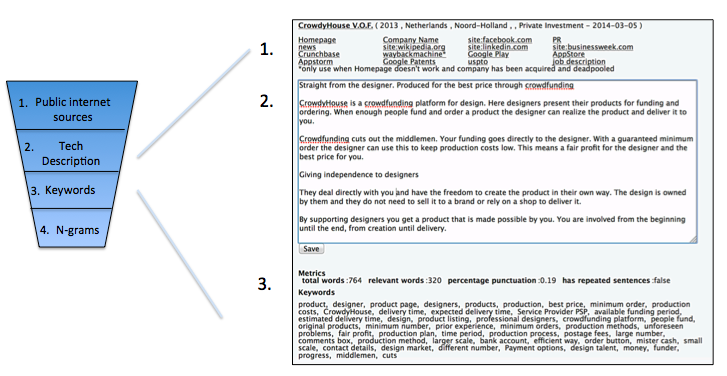 I'm an advocate for developing and amplifying culture. As an analyst, I employed data to create a culture of informed decisions. At Glass Lewis and Self Health Network, I partnered with professional services and operations teams to form strategic insights on product and marketing material. My technical acumen and leadership grew while at Quid. I sourced and managed a team of analysts and curated three databases streaming ~1TB/daily. Clean and insightful data were at the core of Quid's values, especially as a data visualization software. I created a client knowledge base and internal business intelligence report system. It was also at Quid where my curiosity with analytics sparked an enthusiasm for product development.
I seized the opportunity to cultivate a culture of influence as a product manager. Influence applied to both internal stakeholders and users. As the first PM at Sqor, a social network for athletes and their fans, I brought a formal AGILE development methodology. This AGILE process was supported by Atlassian applications and included functional documentation, KPIs, user interviews and regularly scheduled product demoes. I also drove and owned influence for athletes, a select segment of users that drove most growth. I owned and launched "AthleteSqor," an influencer marketing product that paired social media engagement and sport performance metrics. AthleteSqor provided marketing departments quantified social media intelligence for influencer campaigns. Despite a short stint at Sqor, I created a culture were stakeholders can have influence in product development while users could quantify their engagement on-and-offline.
Why Contrast?
I've seen the power of dashboards and BI tools in the DevOps realm. I've worked with applications like Loggly and New Relic to extract value from logs. However, I saw that context and insight were lacking with such monitoring tools. Raphael and I discussed a potential data platform. I've attached a network visualization (above) of the cybersecurity space from Quid's content. Data analytics appear in a small pocket between Threat Intelligence and Packet Management. Pursuing a data platform can be an opportunity where Contrast Security can further their Gartner quadrant rankings. This data platform can serve internal stakeholders such as customer success, professional services and marketing.
There are two common themes throughout the Contrast personas. Buyers look for reporting and insights while influencers emphasize a simple, non-disruptive tool. As a PM, I'm motivated to help drive solutions. I'd work across Contrast's teams to collect requirements and drive product delivery. After a rollout, I'd train sales and professional services with the latest value proposition.